VtrendGaming Prized Valorant 2v2 Spike Rush #1 (Quick Format)
🗓️ May 6th - NA server
📜 Description
Valorant Prized 2v2 tournaments are now here at VtrendGaming in addition to our League of Legends events!
Regardless of rank and level, everyone is welcome to participate.
Winners from each bracket can choose between standard prizing or tickets.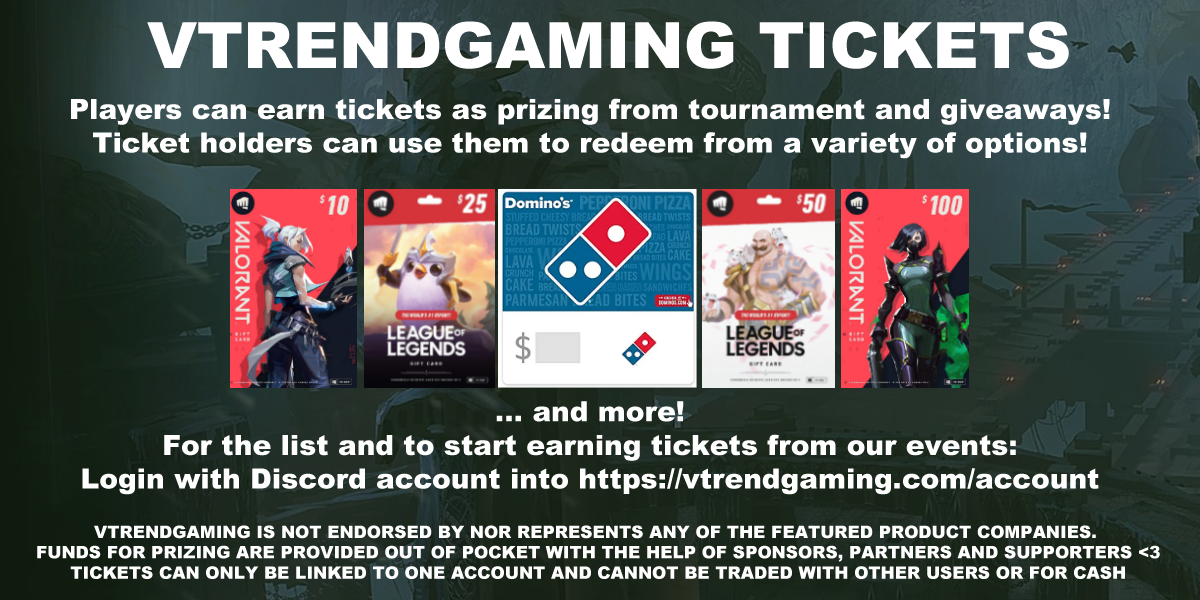 💰 Prize
In order to receive prizing, you must join the VtrendGaming Discord server.
Each player on the winning team of each group bracket (4 teams each up to 4 group brackets) will receive one of the following:

Standard prizing:
1 Hextech Chest and Key Bundle (League of Legends)
If your team is requesting for standard prizing, all players must add Vtrainyu on League of Legends and wait 24 hours (after the add has been accepted).
Ticket prizing:
2 tickets
---
How does ticket prizing work?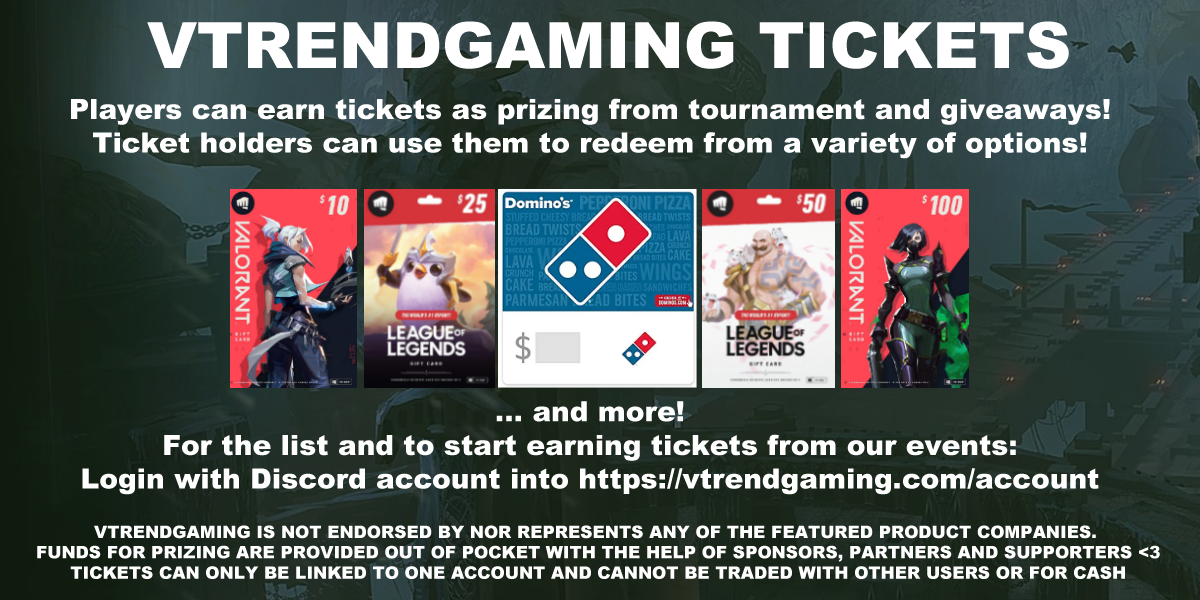 As you earn tickets from participating in VtrendGaming weekly events such as giveaways and tournaments, you can save up and then redeem a prize of your choice!
To see the list of available prizes redeemable from tickets and check how many tickets you hold, please see https://vtrendgaming.com/account/
📋 Registration